As 2017 draws to a close it's time to dust off the old travel bucket list and dream of new adventures. My own list is well worn, having been revised a million times from countless idle hours spent daydreaming about my next adventure, and I love to hear about other people's bucket lists almost as much. In fact my favourite ice-breaker that I always seem to bring out at parties, is to ask people if
a 'mystery benefactor' gave them an all expenses paid round the world ticket with ten stops (with the catch that these are the only countries they are allowed to visit in their lifetime) what would make their list. I put on this mysterious, Morgan Freeman-esque voiceover when I do this schtick, all of which results in an awful lot of people suddenly seeing someone across the room that they must say hello to and promptly disappearing .....................is this the reason I am not invited to more parties??
Anyway back on topic, I really enjoyed updating my list again so I decided why not share my current top 10.
N.B. - as these locations are all on the wishlist, all the pictures below have been borrowed from elsewhere and credited accordingly. Enjoy!
(1) An Asian adventure in Japan
Everyone I know who has visited Japan is adamant that it is an absolute must-see, as
few places fuse ultra-high tech modern living, with immersive history and culture with quite the same unique charm.
My list of places to visit here is long and varied, but as a sample it would be a crying shame to miss bathing alongside wild macaque against a backdrop of snow covered mountains at Jigokudani Monkey Park.............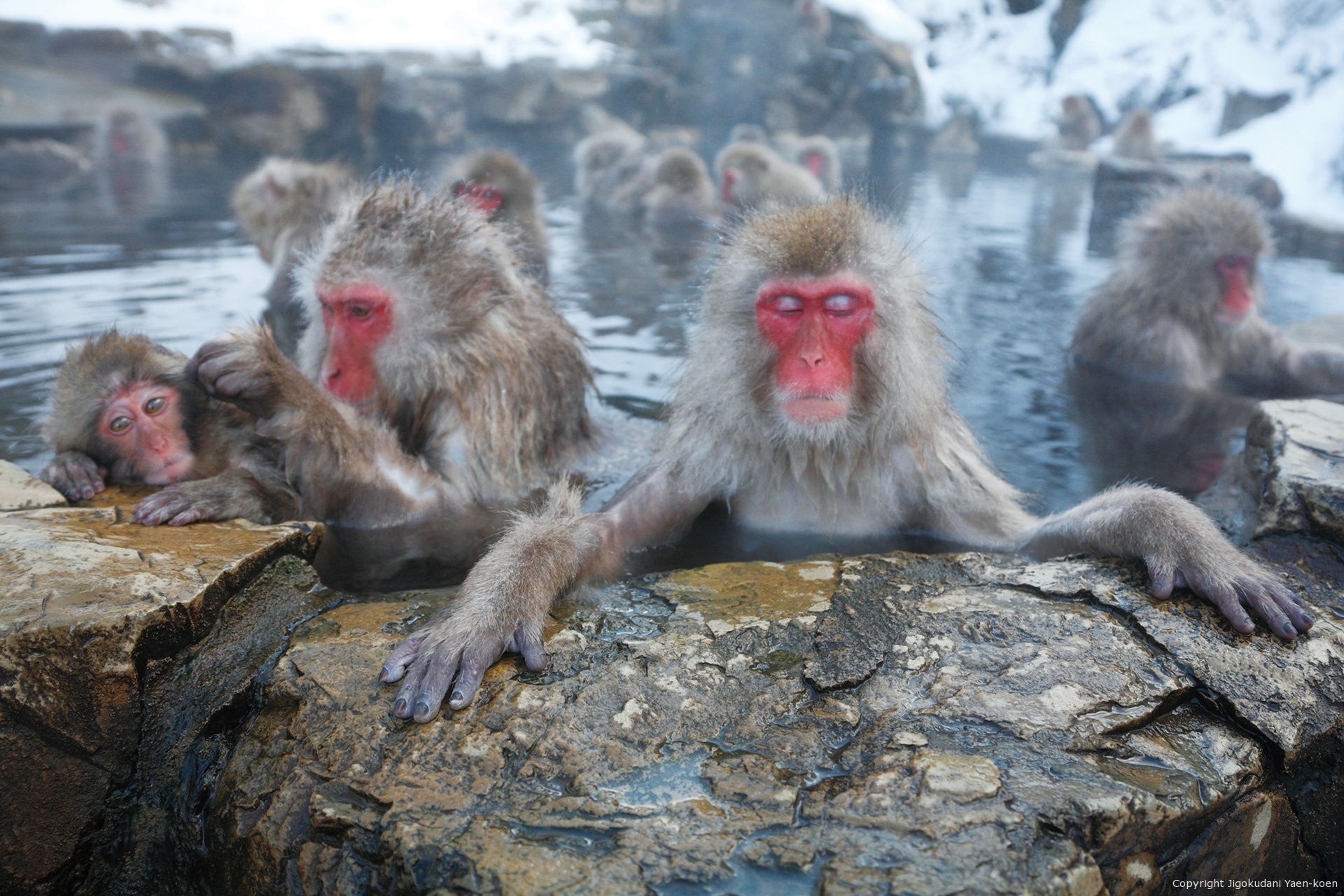 Souce: http://jigokudani-yaenkoen.co.jp/uploads/en/sites/2/top_001.jpg
And surely no trip would be complete without a visit to the Robot Restaurant and the famous Cat Island which sounds like a feline version of the Planet of the Apes, albeit a little less violent on account that it is populated by cats and therefore in the toss up between world domination and nap time, sleep will always win out.
(2) Trekking to the top of the world in Nepal
One of my new year's resolutions is to go from my current state of wheezing while climbing stairs to being able to practically skip up mountains in the next twelve months. The reason - hearing from several friends who have returned from trekking in Nepal raving about just how incredible it is.
But which trekking circuit to do?
It's a really tough call between Annapurna and Everest Base Camp so my dream (budget permitting) is to do both.
Trekking the Annapurna circuit to experience incredible views like this.......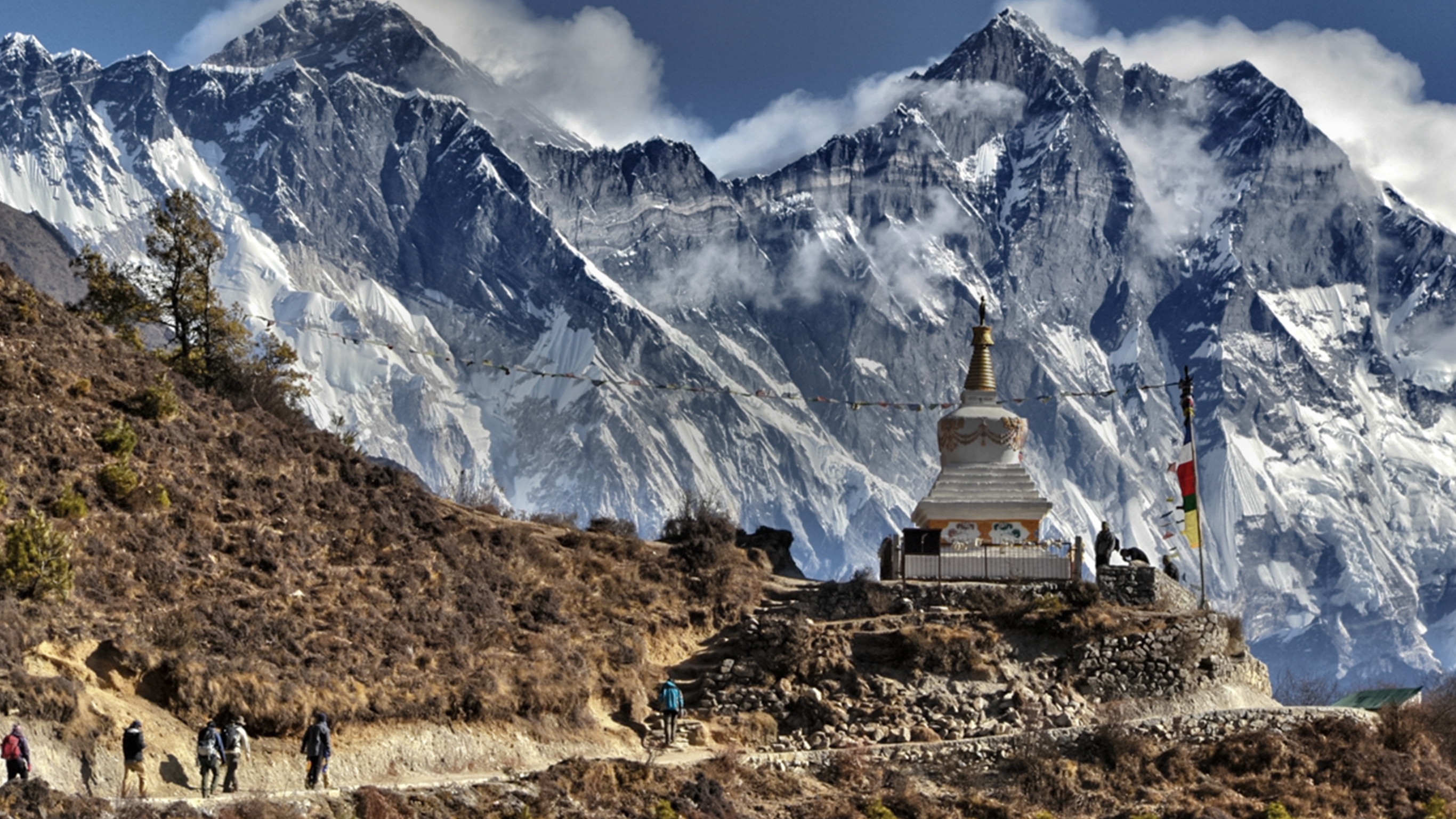 Source: https://cdn.tourradar.com/s3/tour/original/5541_6cf844cb.jpg
Then cheating and flying up to get the obligatory selfie at Base Camp
Source: https://cdn2.wanderlust.co.uk/media/1230/dreamstime_l_23432319.jpg?anchor=center&mode=crop&width=1120&height=420&rnd=131455360240000000&slimmage=true
(3) Visiting Cape Town, South Africa
Although I love books in general, there are few I have found as compelling as Nelson Mandela's 'Long Walk To Freedom'. Ever since reading it I have wanted to visit Robben Island, where Madiba was imprisoned for 18 of his 27 years. Add to this the opportunity to get amazing views of the city atop Table Mountain, see the penguins at Boulders Beach, visit wineries and cage dive with sharks and I am practically booking my ticket to Cape Town as I type this.
Source: http://www.capetown.travel/wp-content/uploads/2016/07/Two_penguins_looking_into_camera_boulders_craig_howes-1024x683.jpg
(4) Experiencing New Orleans
Jazz in the air, bodies swaying to beats, sipping on bourbon and feasting on po'boys, beignets and jambalaya. This is the place that writer Tennessee Williams called "the last frontier of Bohemia", a place were magic and mystery combine in an intoxicating combination and a place that I simply must see myself.
Source: http://www.bravotv.com/sites/nbcubravotv/files/styles/blog-post--mobile/public/field_blog_image/2017/04/dish-042617-southern-charm-new-orleans.jpg?itok=9SxR_7vR&timestamp=1493302348
(5) Sailing to
Antarctica
Admittedly technically a continent rather than a country, either way Antarctica
is firmly on my travel bucket list. The more I read about it, the more it basically sounds like being inside an episode of Blue Planet - a mesmerising, awe-inspiring experience. There are no permanent settlements here so it is just stillness, silence, ice and then seeing the incredible sight of an orca rise up out of the water, and emperor penguins waddling across the snow. It's the kind of experience which doesn't come cheap, but surely that's what credit cards were invented for??
Source:
https://www.naturalworldsafaris.com/~/media/images/destinations/antarctica/nws-st-antarctica-icebergs-2.ashx
(6) Uncovering the treasures of Tanzania
I remember going to a travel talk over a decade ago about a trip to Tanzania which included what sounded like the most incredible night spent sleeping in a treehouse overlooking a river on an elephant migration route. Ever since I have wanted to visit Tanzania, to see the Serengeti myself, visit the leaping Maassai warriors and perhaps, if I am feeling really, really energetic, to scale Kilimanjaro.
Source: http://www.onlyadayaway.com/wp-content/uploads/2014/01/06-visiting-the-maasai-warriors-1.jpg
(7) Trekking gorillas in Rwanda
A place too often overlooked because of specter of the horrific genocide in 1994, I have longed to visit myself and see the country behind the headlines. This is a place of incredible strength and beauty. It is also one of the only places on earth that you can see one of the world's most endangered animals - mountain gorillas - in their natural habitat. The experience of being meters from these incredible creatures and indulging your inner Jane Goodall, is quoted time and time again by visitors as being amongst the best experiences of their life,
Souce: https://www.kandooadventures.com/assets/Uploads/safari-gorilla-Copy.jpg

(8) Get up close to a live volcano in Vanuatu
I must confess that I had hardly heard of this South Pacific nation till a few years back when I met some friends who lived there for several years. However having heard the stories, seen the photos and read up, I am now completely hooked. As someone who has never been keen on spending my holidays lying on a beach, the opportunity to get right up close to Mt Yasur, one of the most active volcanoes in the world, to go diving and explore underwater wrecks and to learn about the tribal communities that invented bungee jumping and worship Prince Philip, seems like my idea of a perfect island adventure.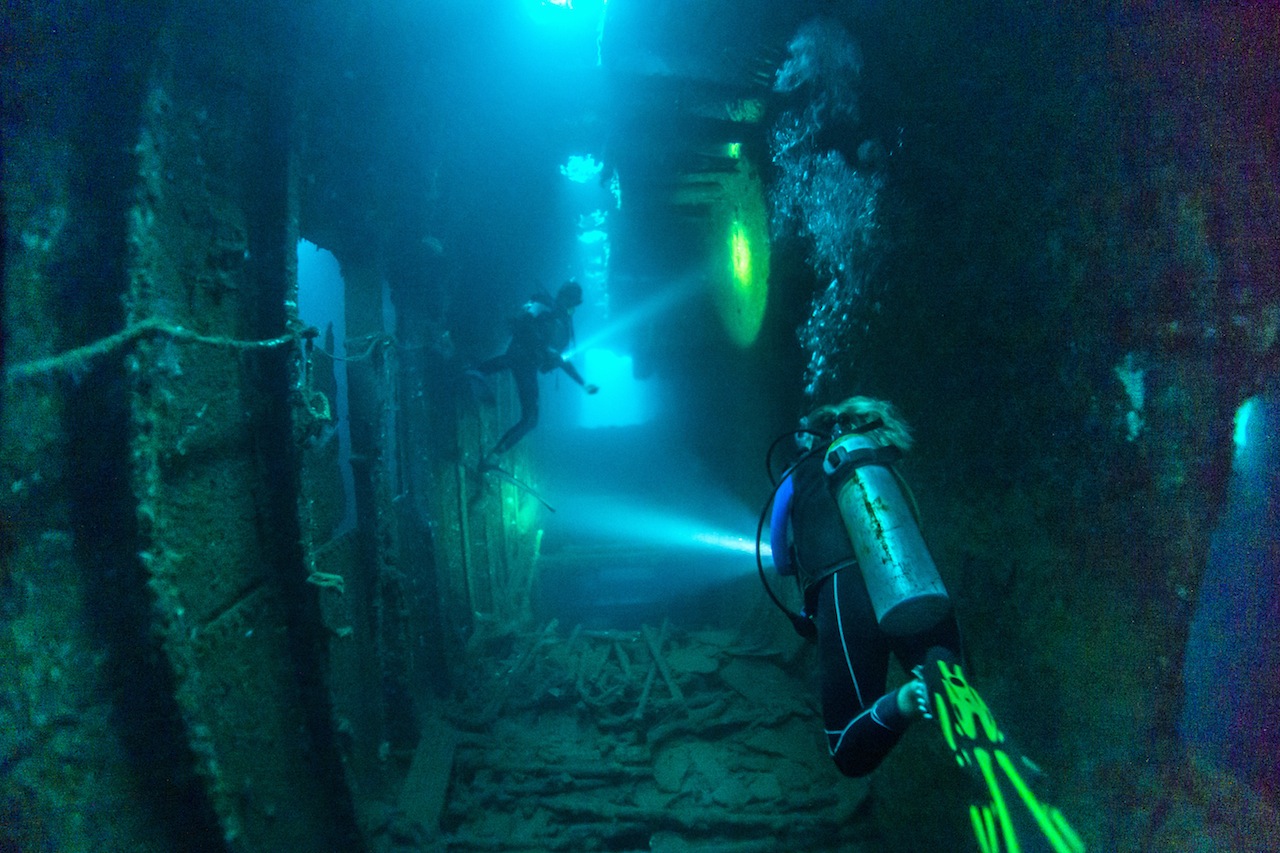 Source:
https://destinationsmagazine.com/wp-content/uploads/2016/10/Diving-President-Coolidge-Espiritu-Santo-Vanuatu-Image-supplied-by-the-Vanuatu-Tourism-Office-Photographer-David-Kirkland.jpg
(9) Experiencing Colombian hospitality
"Soaring Andean summits, unspoiled Caribbean coast, enigmatic Amazon jungle, cryptic archaeological ruins and cobbled colonial communities. Colombia boasts all of South America's allure and more." As soon as I read this line in the
Lonely Planet travel review I was sold and
immediately started looking up flights - then I remembered just how broke I was and came back to earth with a bang. Still it was a beautiful moment and one day I'll absolutely make this trip happen.
Souce:
https://upload.wikimedia.org/wikipedia/commons/0/04/Santuario_de_Las_Lajas%2C_Ipiales%2C_Colombia%2C_2015-07-21%2C_DD_21-23_HDR-Edit.JPG
(10) Riding across the Gobi Desert in Mongolia
An usual pick I appreciate, but much as I love London, after battling the crowds during rush hour one too many times, the idea of travelling to one of the most sparsely populated countries on earth is unbelievably appealing. Tales of local hospitality are legendary and spending a night in a yurt which a local family is of course a must. This is the home of Genghis Khan, dinosaur fossils and the Gobi desert - a place where adventure off the beaten track awaits.
Source: https://www.lonelyplanet.com/travel-blog/tip-article/wordpress_uploads/2014/09/eagle-hunters-001.jpg
So that's it - my bucket list top 10...........well at least until next year when I inevitably pull out the list and revise it again. Will I get to visit this list of countries during 2018? Sadly probably not because in case you haven't guessed it, I'm not actually a millionaire and this blog brings in a grand total of £0 (ah but love it despite its abysmal returns). So I might have to wait just a little bit longer to do these adventures, but that will make it even sweeter and more exciting when I do finally get to go and and in the meantime I will keep on saving up those pennies, reading, planning and dreaming.
So here's to 2018 and all the adventures it will hopefully bring. Now tell me what's on your travel bucket list?